Delivering net zero carbon social housing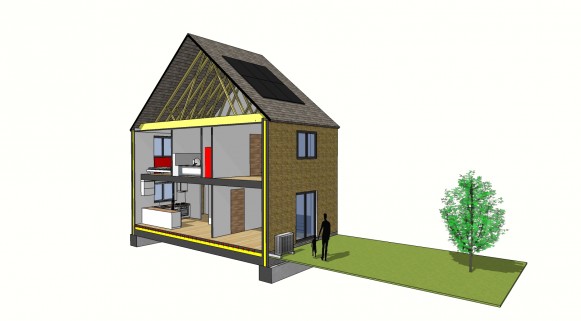 SE2 have been working alongside Adecoe to assist Yorkshire Housing Association (YHA) in creating their pathway towards net zero carbon housing. The project has come at a time of key changes within the current and future regulatory landscape including anticipated amendments to Building Regulations Parts L and F later this year, The Future Homes Standards in 2025 and the government's commitment to net zero carbon by 2050. YHA wanted to be ahead of the curve in not only complying with standards but in establishing a clear and effective roadmap towards net zero carbon enabling them to reduce carbon emissions and residents' energy bills whilst also limiting the need to carry out high disruption retrofit work in the future.
The project has involved in-depth environmental modelling of several different house types and developing a performance specification for construction of housing at each stage of the proposed pathway. A series of workshops have been carried out in order to engage stakeholders at each level to enable a pathway which works with the operational and financial requirements of the organisation, ensuring a truly sustainable solution.