Current Projects
The projects we have recently been busy working on are listed below:
270 local authorities declared a climate emergency in 2019, and now they need to work out how to deliver on their zero carbon promises.
We're thrilled to be working with four local authorities in London and Somerset to help them understand what will need to be done to meet their net zero targets and how they can engage with both elected members and local residents and businesses around the climate debate.  We're delighted too to be working on two of these projects with Aether, world experts in environmental data analysis and interpretation and the brains behind lots of national and international greenhouse gas reporting.
Working with Hoare Lea and City Science, and building on a schools energy efficiency project we worked on them with in 2018/19, SE2 is providing stakeholder engagement support to BASEE, a BEIS-funding project to to build an on-line marketplace for energy efficiency investment aimed at offices and warehouses.  Phase 2 funding has just been approved, enabling us to further develop the tool, focussing our offering is at the building level where implemented changes can make the most impact.  Energy efficiency will be offered as a journey which starts with quick wins, builds trust with the property owner through the demonstration of value by proper monitoring of energy use.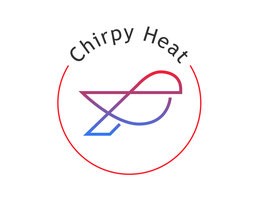 At the beginning of 2019, we joined forces with Nicholas Doyle and Will Routh and formed a sister business called Chirpy Heat, offering strategic advice and support to social housing providers with their district and communal heating.  Together, we've been at the sharp end of heat networks, and we know all the headaches that social housing providers can suffer - from poorly performing plant, to debt and customer complaints.  We offer a 'plant room to boardroom' service, helping social housing providers to steer their way through the heat network jungle.  Recent work has included metering and billing reviews, portfolio planning and internal capacity building for housing clients including Hyde, Optivo, Octavia, Stonewater, Riverside and Home Group.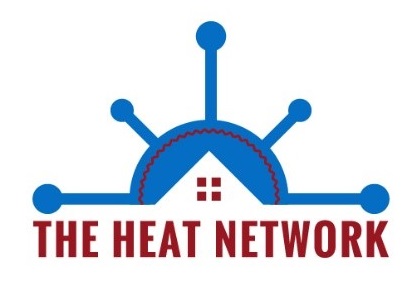 Alongside the consultancy work, we also facilitate The Heat Network, a peer group of social housing providers who meet to discuss and share good practice about district and communal heating.  We currently have 13 housing association and 6 local authority members, as well as representation from the National Housing Federation.  Collectively, we represent over 80,000 homes on over 900 heat networks, 7% of all heat networks as defined by BEIS and 17% of all customers: a voice to be listend to!
We are working with the London Sustainable Development Commission to explore opportunities for increasing the social value and social impact of regeneration and development projects across London. We have helped the LSDC to map stakeholders and gather insights through a series of interviews. Following this, we designed and delivered a workshop bringing together academics, researchers, local authorities, housing providers, developers and policymakers. The workshop explored best practice and opportunities for improvement through the regeneration process and created a rich set of content for further investigation. We are now working with the LSDC to interrogate this content further and bring forward some ideas and recommendations for wider consultation later this year.
We are currently supporting Berkeley Group in engaging stakeholders to explore how to move towards zero waste in construction and development. We are designing and facilitating a workshop to bring together stakeholders from development, the supply chain, contractors and manufacturers to understand what a zero waste future looks like, barriers and potential solutions to take Berkeley, its sites and the sector on a pathway towards zero waste.
The District Heating Diva's is possibly our most fun project! It's an informal networking group for women working in heat networks, that started with monthly breakfasts in London but has now also spread to the Midlands, the North, the South-West and Scotland: a Young Professionals group is about to start too! We had a VERY awesome conference in December 2019 and are also launching a mentoring scheme called Heat Exchanger.  For more information and to get invovled, join us on LinkedIn.

We are currently working with the Vanguards District Heating Network, a network of local authorities and other public sector bodies at the forefront of delivering district heating schemes in the UK. The network - convened jointly by Michael King and Professor Jan Webb from Edinburgh University - brings together its members and industry partners to share experiences and expertise on different aspects of heat network development. SE2 has managed the logistics and administration of four network conferences, the most recent of which was in Leeds in January 2018 discussing how to build your business case for district heat.  You can find out more about the Vanguards District Heating Network - and see papers from pervious conferences - at http://www.heatandthecity.org.uk/dh_vanguards_network.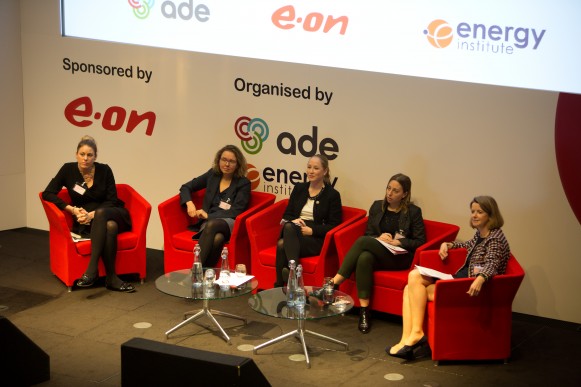 We have been the event managers for the Heat and Decentralised Energy Conference since it started in 2012.  Working with both the Association for Decentralised Energy  and the Energy Institute, we provide a complete events service, managing the venues, speakers, delegates and sponsors. 
Heat and Decentralised Energy 18 took place on 29th November.  The calibre of presenters and panel, together with the interactive format of our event (presentations, panel discussions and group workshops), inspired some lively debate on the pace of change needed to deliver the smart energy transition and how businesses and other organisations can take advantage.
The next event will will take place on 25th March 2020, once more at The Crystal, and we're delighted to be working with the ADE and EI once more.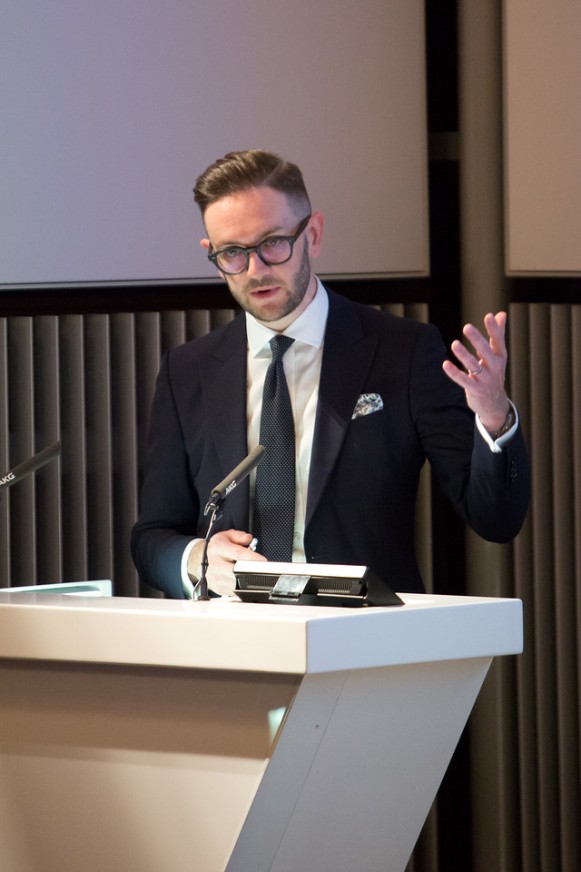 In 2019 we event managed the inaugural conference for the Carbon Capture and Storage Association (CCSA): Capturing the Clean Growth Opportunities. The conferenece brought together nearly 200 people from the CCUS sector, including industry providers, potential customers, policymakers, investors and researchers, to discuss the ambition, leadership and scale necessary if the UK is going to capitalise on the opportunities presented by carbon capture, usage and storage.  Plans are already underway for the 2020 event, to be held in the autumn ahead of COP26.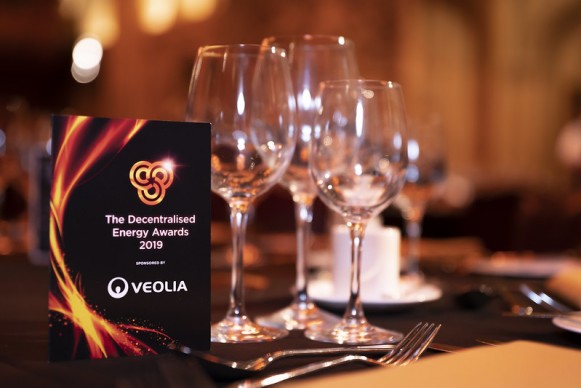 We've been working with the Association for Decentralised Energy (ADE), delivering their industry leading awards and gala dinner, since 2008 so we know them as a client very well!  The 2019 Award Dinner took place at The Guildhall London, recognising and celebrating the people and projects of decentralised energy from the past 12 months. 
We provide end-to-end event management for both the awards and dinner, from developing the awards process and collating entries, to booking the venue and organsing a seating plan for 450 guests.  You can find a list of the 2019 award winners here and see all the photos from the event here.
Since 2012, SE2 has provided secretariat services to both the London Association of Local Energy Officers (ALEO London) and the London Boroughs Energy Group, putting us at the heart of the sustainability agenda in London.  They're long term relationships that we're proud of.  We coordinate meetings, produce minutes, manage membership and fees, and disseminate information throughout the year, playing our part in helping to share best practice and widen the knowledge and capacity of London's local authorities.
In September 2012 we launched the London Fuel Poverty Hub. We've produced the site to give you the information, contacts and knowledge you need to play your part in helping tackle fuel poverty in London. With a borough-by-borough guide to which services are available where, you'll also find news, opinions and links to research papers that will help you understand the causes and effects of fuel poverty in the city and the impacts that it has on the lives of Londoners.