New fuel poverty research project - we need your help!
The Health of the Nation: analysis of cost effectiveness and success factors in health-related fuel poverty schemes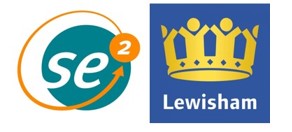 SE2 Ltd and the London Borough of Lewisham are carrying out a research project to look at the effectiveness and cost effectiveness of fuel poverty referral schemes. The research is funded by Eaga Charitable Trust.
There is significant evidence about the link between fuel poverty and health. However, there has been little research into the most effective ways to develop and deliver fuel poverty referral schemes.
"The Health of the Nation" research project will explore many aspects of fuel poverty schemes – from their objectives, to how they target support, to the services they provide, to their use of referral networks, to their costs – to try and tease out factors which make schemes more likely to operate successfully and to deliver value for money. We do not expect to find one answer; rather we hope that the research will illuminate a number of delivery and cost models which can provide useful insights to the sector and help inform future policy development.
We are interesting in hearing from fuel poverty scheme providers and managers and we invite you to take part in our online survey. You can find the survey at:
https://www.surveymonkey.co.uk/r/5K87ZHM
The survey should take about 30 minutes to complete, although you may find it helps to have data to hand (for example, about numbers of referrals that you receive and about the running costs of your scheme). We are happy for you to provide information in other formats (eg, evaluation reports, spreadsheets) if it is easier for you.
The survey will be open until Wednesday 12 October 2016.
Many thanks for your help!