Sweet 16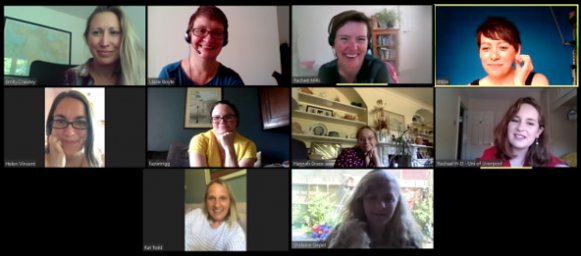 Sixteen years ago, way back in 2004, Liz and I met for a birthday lunch. Although it was April, the weather was gorgeous and we sat in a pub garden in Deptford sharing a bottle of wine. We were both freelancing for the Energy Saving Trust and Liz came up with an audacious plan: form a company together and bid for something BIG.
I don't know if it was the sunshine or the wine or just the exuberance of youth (!), but we both decided this was a jolly good idea - and SE2 was formed.
Liz and I have travelled a long way in the intervening years - quite literally as we've both now moved away from London. We've worked on some amazing projects with some fabulous clients (though of course there's been some disasters too...) but most of all we've worked with an awesome team. Each and every one of them have helped to shape SE2 into what it is today, and it's been an absolute joy to watch them grow and succeed in their new adventures.
So what better way to celebrate our sweet 16th than with a party just for our alumni. Of course, lockdown meant the party was virutal, but I'm proud to say many brought their onw drinkie to celebrate (Katrhryn made a cake for us too with candles!) Even though some had never met before and others hadn't spoken for 4 or 5 years, there was a shared outlook on life and sense of social value.
It was so lovely to remind ourselves of the SE2 journey through their eyes and to laugh at some of the more memorable events in our history - from mudlarking in Deptford Creek and a Christmas party at Gala Bingo, to fine dining at Claridge's and watching Madonna at Wembley Stadium. There's been marriages and babies, separations and divorces - and we've been there for each other each step of the way: it really does feel like an extended family.
When we asked our alumni if we could use their photos for our blog, one of them replied with the following, which makes me feel both extremely happy and proud: "I hope you blog post is about how SE2 has provided an amazing springboard to its alumni - how I wish I still had the mentoring and support I did while I was with you guys! Wouldn't be where I am now without your support in those early days :)"
Here's to the next chapter in our adventures - I can't wait!